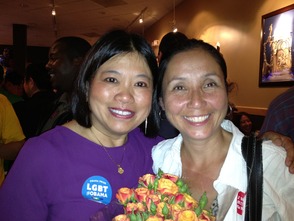 THANK YOU for the incredible and strong support you have given throughout our campaign. I cannot thank all of you enough for your donations of time and money, for your encouragement and prayers, for your hope for SF's children and families. After a whirlwind 12 week campaign, we came in 5th for 4 seats on the Board of Education http://sfelections.org/results. I am especially encouraged that Commissioner Sandra Fewer got the top vote for re-election to the Board of Education. She is an absolutely amazing community advocate and mentor to so many of us. Congratulations, to Commissioner Fewer!
Yes for Education!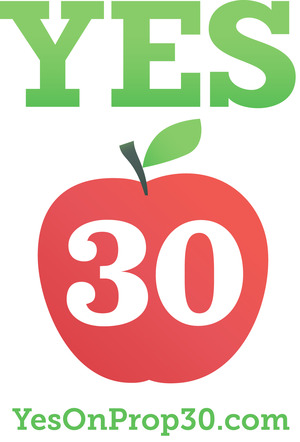 We are so thankful and relieved that Prop 30 passed! Even so, there is still so much work ahead. Please keep these SFUSD statistics in mind as we go forward:
Over 70% of our students are students of color
Over 60% of our students qualify for free or reduced lunch, which in 2009 meant an annual income of below $40,793 for a family of four.
Over 80% of our African American students are not on track to graduate
Over 70% of our Latino students are not on track to graduate
Over 30% of our English learners are not on track to become English proficient before graduating from SFUSD – even if they started kinder with us.
ALL 100% of San Francisco's children and youth deserve a quality education.
These statistics are the reason I decided to run for the Board of Education. There is a lot of work ahead of us. I will continue to be a strong voice for our students, families, and teachers and encourage you to keep doing the same. iAdelante! – Kim
For those of you who would like to make a monetary contribution, please visit http://kimgarciameza.org/donations/. The individual contribution limit is $500.
In Support of Preschools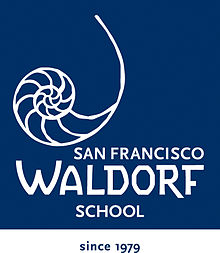 Las Mañanitas Preschool http://www.las-mananitas.com/ recently hosted the Autumn meeting for San Francisco Waldorf inspired preschools – an amazing network of mostly home based preschools city wide as well as the highly regarded San Francisco Waldorf School Nursery Program http://www.sfwaldorf.org/grade-school/early-childhood. We are thankful to be part of such an incredible cohort of early childhood educators and to have their support!
San Francisco's Amazing Public School Parents

Iliana (on her way to work on our campaign) represents one of hundreds of dedicated parents who volunteer in our public schools. Iliana is part of Flynn's elected parent leadership team. Recently, Flynn parent leaders working together with faculty, administration, and families successfully advocated to stop a severe budget funding cut at Flynn. Flynn was able to keep our fully functioning library and maintain already scheduled teacher training!
To learn more about the incredible Flynn Elementary school community, please go to:http://http://leonard-sfusd-ca.schoolloop.com/ To visit our Facebook page please visit http://www.facebook.com/KimGarciaMeza

In Support of Preschools

Wendy (321 Spanish Time) and Ines (Mi Escuelita en Español) are some of the many preschool directors city-wide who are volunteering on our campaign! Las Mañanitas Preschool http://www.las-mananitas.com/ Las Mañanitas is proud to work in collaboration with other San Francisco Preschools to provide excellent educational experiences for our city's youngest students. This weekend we were excited to participate in SF's first ever LBGTQ Inclusion Fair sponsored by Our Family Coalition!http://ourfamily.org/event/lgbtq-inclusive-preschool-fair
Supporting Teachers – Commissioner Sandra Lee Fewer and Supervisor Jane Kim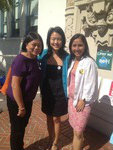 Over the weekend 1,400+ teachers came from all over the nation to participate in Teachers for Social Justice's Annual Conference – this year held at Mission High. http://t4sj.org/
Both Supervisor Kim (former Board of Education president) and Commissioner Sandra Lee Fewer a have extensive records of supporting teachers in our classrooms. I am proud to say that both Commissioner Sandra Fewer and I are strongly supported by members of Teachers for Social Justice and were the only Board of Education candidates invited to address conference attendees. I am honored to have their support.
Thank you for your support!